Jurassic World: Dominion Dominates Fandom Wikis - The Loop
Play Sound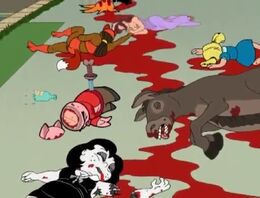 One of the distinguishing features of Drawn Together is the way the show kills off its own characters with great frequency. In addition to numerous guest characters getting killed, the show even has its main cast die with great frequency, only to return alive and uninjured, often within the time frame of a single episode. This is a parody of an animation cliché in which countless cartoon characters either are killed and later seen living again, or survive situations that would realistically certainly result in death.
Drawn Together is notable for taking the idea of discontinuity even further than most other cartoons (which typically have very loose continuity as it is). On South Park, though Kenny comes back to life in the next episode as if nothing had happened, he at least remains dead for the rest of the episode in which the death occurs. The Drawn Together housemates, however, are often brought back alive and well in the very same episode. On occasion, the character comes back immediately; this practice is parodied with the character of Xandir, a video game character who instantaneously respawns in a flash of light after each death (see "Gay Bash"). Some episodes even feature the same character dying multiple times. Interestingly enough, however, when characters are in great danger as part of the episode's plot (Wooldoor in "Wooldoor Sockbat's Giggle-Wiggle Funny Tickle Non-Traditional Progressive Multicultural Roundtable!", Toot in "Alzheimer's That Ends Well", and Xandir in "A Very Special Drawn Together Afterschool Special"), they generally survive. The following is a list of the episodes featuring the temporary demise of one or more of the eight housemates. Bold type indicates housemates who perish in an episode.
Season One
[
]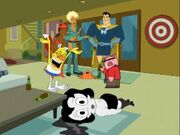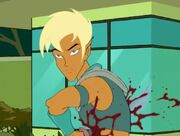 Season Two
[
]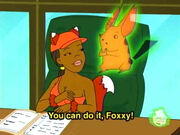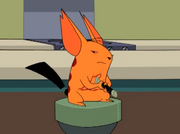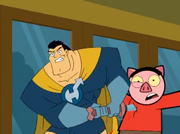 Season Three
[
]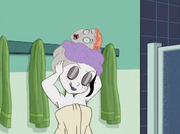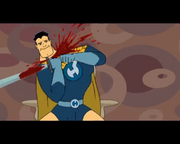 As usual, all four are seen alive later on in the episode and don't mention their deaths.
Other
[
]
Trivia
[
]